Commissions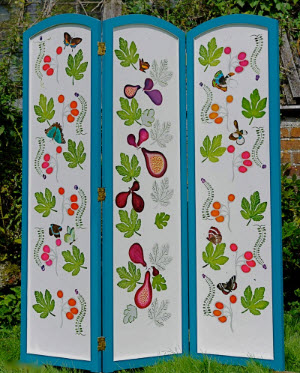 Painting, sculpture and room dividers can be commissioned to order. I have carried out numerous commissions for private clients and can provide excellent testimonials upon request.
I work closely with you to create the art and design work required. As this is a very individual process, preliminary designs and sketches are drawn up to ensure you are happy with the work being commissioned.
Please enquire if you would like to discuss your ideas.
'Garden Screen I' July 2013
(Part of a pair of screens commissioned for a dressing room by a private client)